As Cooloola Cove Builders, we build new homes in the Cooloola Cove area. We genuinely care about building exceptional, quality new homes in and around Cooloola Cove and the
Gympie region
.
As a custom-designed new home builder we focus on the design of the home, the layout of the home for your family and bring it all together with exceptional building craftsmanship, quality suppliers, fixtures and fittings and local tradesman around the Gympie region.
Our aim is build you a beautiful brand new home that is tailored to you and your family's lifestyle, your budget and your land. We truly do care about you and each and every home we build and take a personalised approach to building your home.
Cooloola Cove is a situtated close to Tin Can Bay, Rainbow Beach and Gympie. It's a coastal location, perfect for anybody wanting to live the Coastal lifestyle! It's a great place for peaceful lifestyle but with activites such as golf, fishing, etc in easy reach plus the local shopping centre with Woolworths, Mitre 10 and all the usual everyday shops you need.
As the
Gympie
region
continues to grow and more people are seeking the coastal lifestyle, Cooloola Cove is a fantastic place to call home.
THINKING OF BUILDING IN TIN CAN BAY?
7 THINGS YOU MUST KNOW BEFORE
DESIGNING YOUR NEW HOME
Discover the secrets to avoid wasting your precious time and money on a house design that may NEVER get built
If you are considering building a new home in Cooloola Cove then we recommend that you do the following:
Check Out Our New Homes Gallery
We are proud of the work we do and the homes we build. Why don't you take a second to have a look at photos of the
new homes
we have built around the region. You should also take a moment to see the quality of our work by checking out our display home.
Choose From Our Award Winning House Designs
Do you have a particular house design in mind? Why don't you have a browse of the
house designs and floor plans
we have available to give you an idea of what we can build.
We are a custom home builder, this means we spend time with you to design and build the perfect home for you, but some people also like to have a starting point for a home which they can make their own, such as the
Hampton Homes
Styles that are popular or the more traditional Queenslander homes. It's our goal to build you a dream home that you and your family will love for years to come. Learn More
About Us
.
Find Out What Are Clients Say About Us
We love getting reviews and testimonials from our satisfied clients. We are so lucky to have built homes for so many people around the Gympie Region and so happy that they are happy with the quality of the homes we built them. See What Our Clients Are Saying read our
Gympie builders Reviews
.
Are You Ready to Start Your Journey To Building Your Own Dream Home?
Contact Us Today
!
FEATURED NEW HOMES BUILT AROUND THE GYMPIE REGION
WATCH THIS FOR AN EXAMPLE OF THE QUALITY OF THE HOMES THAT WE BUILD BY ASPECT HOMES QLD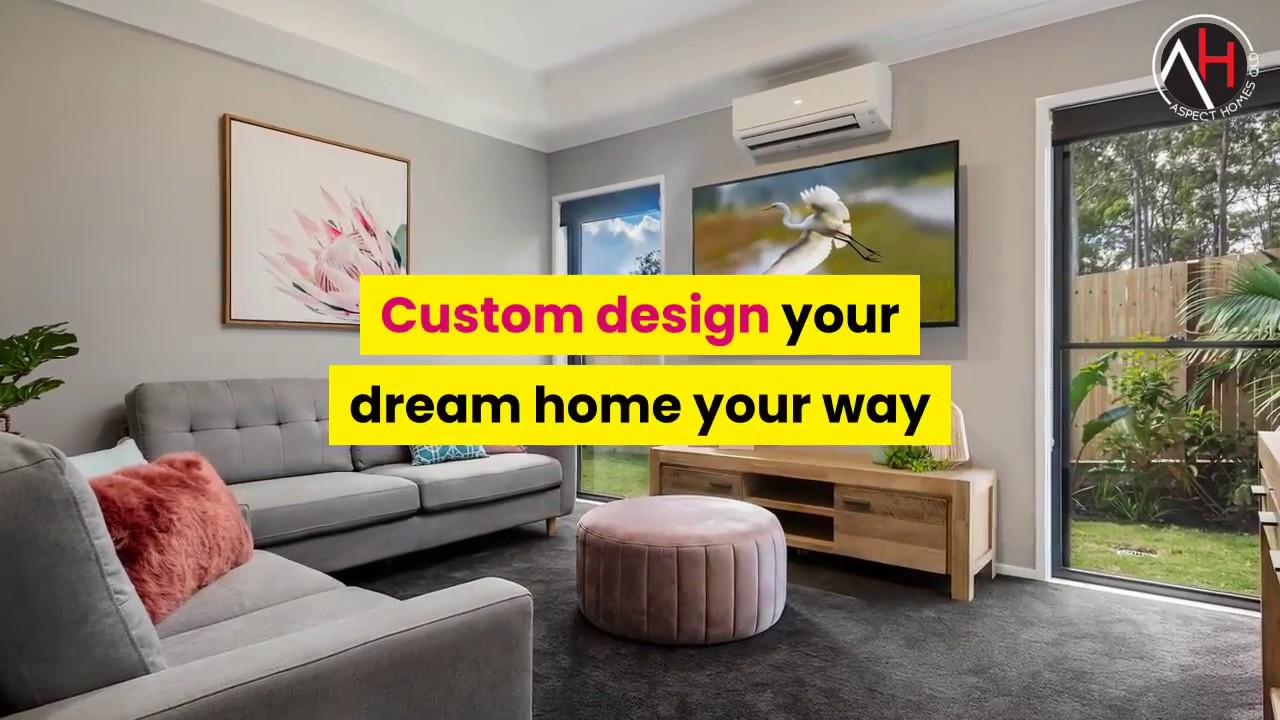 Wanting to Know What Areas We Build In? Below you can find out more about the areas we build. Or view our
Builders in Gympie
Map to learn more about all of the areas we build.
Gympie
,
Rainbow Beach
,
Tin Can Bay
, Cooloola Cove, Curra, Southside, Pomona, Eumundi, Noosa, and More!
7 THINGS YOU MUST KNOW BEFORE DESIGNING YOUR NEW HOME
Discover the secrets to avoid wasting your precious time and money on a house design that may
NEVER
get built
Contact Us NOW ABOUT YOUR HOME
3 Clematis Street, Gympie QLD 4570
We are open:
Monday to Friday: 8:30AM to 5:00PM
Saturday and Sunday Closed