ASPECT HOMES QLD | GYMPIE BUILDERS BLOG
CUSTOM HOME, IDEAS, ADVICE & HELPFUL TIPS
Investment properties are bought for their rental returns and anticipated capital growth. Like all investments, it is prudent to understand what you are getting into and seek professional advice and guidance before you build. Aspect Homes QLD Gympie Builder Doug...
Understandably, when prospective clients visit the Aspect Homes Queensland showroom, Gympie Builder Doug Channells and the team are peppered with a multitude of questions ranging from building processes and approvals, right down to the finer details of tile...
For many, the very term 'home building' can be stress inducing. From the confusing industry jargon to the unfamiliar construction process, the significant time/money investment and the perceived minefield of delays and budget blowouts likely to play out as it does on...
It's the building and construction industry equivalent to winning an Academy Award. With 25 years experience designing creating quality homes in the
Gympie region
, Aspect Homes can now add a Master Builders Housing & Construction Award to their growing list of...
INTRODUCING THE ARMIDALE: Entertainers delight with private retreat
Classy and cleverly designed, The Armidale is the latest home in the Aspect Homes Qld design suite intended for quality family living. Featuring four generous bedrooms, two bathrooms and a big, bright breezy living space, The Armidale continues to deliver with a...
Six Things You Need to Know Before Building Your Dream Home in Queensland
As a first time home owner, building your dream home may be a childhood wish or a newlywed project, but no matter the motivation, there is always a lot to consider when bringing your building dreams into reality. With more than 25 years of experience in Gympie building...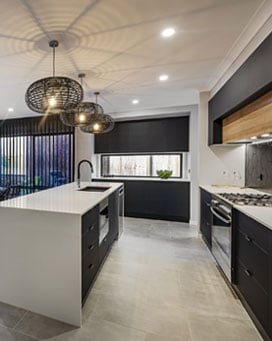 Check Out Our Exclusive Fixed Price Packages
THINKING ABOUT BUILDING YOUR DREAM HOME?